There's something about wine that draws both attention and interest. Perhaps, those are the two words aptly describing the nature of wine lovers – attentive and intrigued.
The attention as they hold the wine glass, fully immersed in the soft aroma arising out of it, as they swirl the glass, breathing in and letting their wine breath in the oxygen too, blending well with the air, bringing an elated flavor.
The intrigue coming from the process of creating such a marvel, of knowing exactly which grapes to pick, crushing them with the right pressure, fermenting them for exactly the right amount of days, separating the wine from sediment just enough, and then letting it age.
For true wine lovers, wine making is not a process but an art. The art that requires as much creativity as technique. It's the attention to detail and intriguing innovations with techniques that renders winemaking its incredible quality.
That said, incredible quality of winemaking is therefore, infinitely more appealing when seen and witnessed for real than when read on papers.
So, rejoice wine lovers, for here's your exclusive chance at making the most of your wine love and the insatiable love for adventure.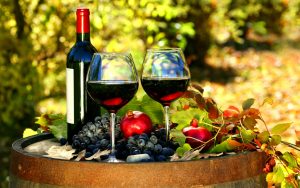 In other words, Phaltan is the name of your upcoming escapade.
Bestowed with two wonderful vineyards spanning short distances, Phaltan is the place where adventure meets enlightenment. With a serene scenic beauty apt for both solitude seekers and those craving company, Phaltan separates crowd from city and renders calmness that only lush greens and rural can provide.
Chances are pointing at a certain uneasiness you could have possibly encountered at the mention of rural. Let's ease that uneasiness first.
In the realms of Phaltan, a semi-urban, or as we alternatively put it, semi-rural region, rests a peculiarly pleasant hotel, the Jakson Inns, with outstanding amenities at par with the top hotels of any metropolitan city.
Available at Jakson Inns are almost all luxuries your city-self is accustomed to, from multi-cuisine restaurant to chef specials, stylish, comfy and luxurious rooms to 24-hour in-room dining service, karaoke nights to DJ nights, spa to swimming pool and a lot more.
That sounds like sorted, right? Right.
Getting back to the savories, that is wine tasting, there are two absolute delights near Jakson Inns in Phaltan.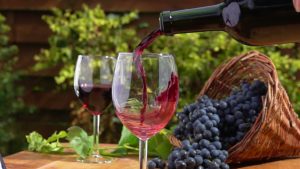 Approximately sixty-five kilometers from Jakson Inns and Phaltan is this astonishing vineyard near Mumbai, which is pleasantly called Four Seasons Vineyards. Situated across and around this delightful place called Baramati, Four Seasons Vineyards is one of best vineyards near Pune, making it an apt weekend getaway near Pune and Mumbai.
Wine Connoisseurs would be enthralled to indulge their wine fetishes over a wine tour to Four Season Vineyards.
A walk through the vineyard and winery accompanied by tour expert is perhaps the perfect opportunity for grabbing as much information about wine and winemaking as you possibly can, followed by the enticing event of winetasting.
Because we enjoy sharing exciting details, there are chances you might spot the sambar deer around, giving you another reason to start planning this wine-tasting, soulfully rejuvenating weekend getaway to Jakson Inns in Phaltan.
In case you are still wondering, here we share the second prime reason why you must. This time the reason is called Fratelli Vineyard. Interesting fact about this vineyards name is hidden in its meaning. Fratelli, which is an Italian word, translates to 'Brothers' in English.
History of Fratelli Vineyard presents an appealing story, when in 2007 three families collaborated under the winemaking expertise of a master winemaker from Tuscany, Piero Masi. Reason enough to savor the wine-tasting experience presented under such remarkable expertise, eh?
Making wineries and vineyards your Soho for the weekend, take the route to detoxification, leaving the city life behind for a while and taking pleasure in the little things, for instance, swirling and sipping.
The true adventurists here would say, there's a way to start the day and a way to end it.
The best way of following that is by going with the flow first and then catching things on the go. Such things as savoring a chef's special, or waking up to the sight of sun rise, taking the tranquility a tad further with yoga. And then just as the senses begin soothing, treating them city-stuck senses with a rejuvenating spa.
When revived for the upcoming days, grabbing the moment at hand, and perhaps extending the stay just a bit to visit the waterfall or sight-see the forts, to treat yourself to history of royalty at Phaltan Rajwada or to let yourself map the vastness of open farms, that is windmill farms, or to awaken your spiritual senses by stepping into divine spaces.
Holy spirit! Yes, that's the plea of your mind, body and soul, pointing in the direction of Phaltan, Jakson Inns, vineyard visits, wine tasting and a weekend getaway.
N.B.: Besides the above mentioned vineyards, you can also stroll around the local vineyards in Phaltan ranging between five and eleven acres. Owing to their close proximity to Jakson Inns, they make for a perfect place to pluck and taste grapes over a random plan.
What's more? You can even buy those grapes if they suit your taste. In fact, it will be a lovely outing for your kids or kids in your family too, if they are travelling with you. Yes, of course, unlike other vineyards, these have provisions allowing kids into the premises. So, it's a win-win.